Gemma Craven NUDE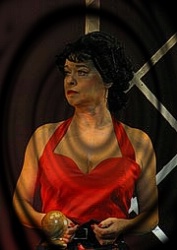 Gemma Craven (born 1 June 1950) is an award-winning Irish actress.
Craven is possibly best known for her role in the Irish TV drama The Clinic as Dr. Julia Brady.
Her family moved away from Dublin when she was 10 years old, and she attended the same school as Helen Mirren, St Bernard's Convent High School for Girls in Westcliff-on-Sea in Essex.[1]
She appeared as "Cinderella" in the film "The Slipper and the Rose". In London's West End, she starred opposite Tom Conti in the musical They're Playing Our Song.
She also appeared on television, including making guest appearances on Robin of Sherwood, The Bill, The Morecambe and Wise Show and Father Ted (episode "And God Created Woman"). She also appeared alongside Bob Hoskins in the acclaimed TV version of Dennis Potter's Pennies From Heaven and in the popular English drama Midsomer Murders' episode, Shot at Dawn as Judy Hicks, the wife of Dave Hicks (Brian Capron',Coronation Street).
On radio, she plays the part of Helen in the BBC Radio 4 comedy Clare in the Community
She currently appears on Irish television in the popular medical drama series The Clinic which runs weekly on RTÉ One.