Lynn Frederick NUDE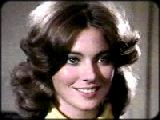 Lynne Maria Frederick (July 25, 1954 – April 27, 1994) was an English actress.
Born in Hillingdon, Middlesex, England, Frederick's film career began in 1970. Her early films included royal roles as Tatiana, daughter of Tsar Nicholas II of Russia in Nicholas and Alexandra (1971), and Catherine Howard in Henry VIII and his Six Wives (1972).
Other notable roles included Lucy in The Amazing Mr Blunden (1972), a doomed Jewish refugee in the fact-based Voyage of the Damned (1976) and the teenage leads in Hammer Films' Vampire Circus (1972) and Saul Bass's Phase IV (1974). She also appeared in the episode of Space: 1999 entitled "A Matter of Balance" and in the Christmas 1973 edition of The Generation Game, playing Cinderella.
She became the fourth and final wife of the actor and comedian Peter Sellers, and was criticised by many of his contemporaries who regarded her as an opportunist who married him for his money, though others noted that Sellers was a womanizer and actively pursued her. This was given further credence when she re-married only six months after his death. Her last screen role was opposite Sellers in the 1979 comedy The Prisoner of Zenda.
Although Sellers was reportedly in the process of excluding Frederick from his will a week before he died of a heart attack in 1980, she inherited almost his entire estate worth an estimated £4.5 million. By contrast, Sellers left his two children by actress Ann Howe £800 pounds each.
Frederick won nearly $1.5 million in a lawsuit against the makers of the posthumous Trail of the Pink Panther (1982), claiming the film tarnished her late husband's memory.
When Lynne Frederick died, her mother Iris inherited everything, including all of the income and royalties from Sellers' work. Upon Iris' death the estate reverts to Cassie, Lynne Frederick's daughter by her last husband, Barry Unger.
Frederick was married three times:
British actor Peter Sellers (m. 18 February 1977, div. 24 July 1980)
Television presenter and journalist Sir David Frost (m. 25 January 1981, div. 1982)
Barry Unger (m. December 1982, 1 daughter, div. 1991)
She died in Los Angeles, California, after suffering from alcoholism for several years. She was survived by her daughter and her mother.