Patricia Haines NUDE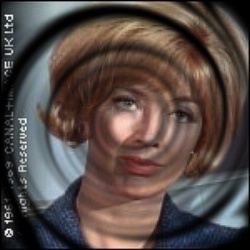 Patricia Haines (3 February 1932 - 25 February 1977) was an English actress.
Born in Sheffield, South Yorkshire, she is best known for her television work. Her credits include: Dixon of Dock Green, Steptoe and Son, The Avengers (in which she appeared in three episodes: The Nutshell, The Master Minds and Who's Who?), Danger Man, Public Eye, The Baron, Softly, Softly, Adam Adamant Lives!, The Champions, The Saint, Department S, Randall and Hopkirk (Deceased), Up Pompeii! (as "Pussius Galoria" in an episode entitled Jamus Bondus), Emmerdale Farm, Special Branch, The Protectors and Within These Walls.
She met her future husband, actor Michael Caine, in repertory theatre. They were married from 1955 to 1958; they had a daughter, Dominique[1] (aka "Nikki").[2]
Patricia Haines died from lung cancer 25 February 1977 aged 45