Patsy Kensit NUDE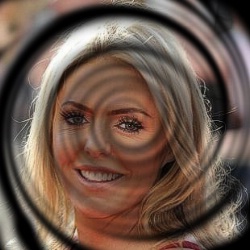 Patricia Jude Francis Kensit Healy (born 4 March 1968) is an English actress and former singer, well-known for her many appearances on television.
Kensit was born in Hounslow, West London, England and is the daughter of Margie, a publicist, and James Kensit, nicknamed Jimmy The Dip, who was an associate of the notorious London gangsters the Kray twins.[1] He was also reportedly an associate of the rival Richardsons,[2] running long firms for the gang. Her father served time in prison before Patsy was born and later went on to apparently become an antiques dealer.[3] Reggie Kray was her brother's godfather.[4] Her paternal grandfather was a robber and counterfeiter.
Kensit was brought up as a Catholic and attended the independent Newland House School in Twickenham, West London, followed by an independent Catholic school, St Catherine's School (also in Twickenham), funded by her early professional work, and then the independent Italia Conti Academy of Theatre Arts stage school.[6] Kensit's first tabloid-published relationship was with Spandau Ballet's Gary Kemp. At the time she was 15, he was 24.
At the age of four, Kensit appeared in a television advert for Birds Eye frozen peas.[2] In 1972, she had her first role in the film For the Love of Ada. Her next film role was two years later in The Great Gatsby[2] starring with Mia Farrow—whom she would later portray in the 1995 biopic Love and Betrayal: The Mia Farrow Story.
As a pupil at the Italia Conti Academy stage school, Kensit's first starring roles were in British children's television programmes such as The Adventures of Pollyanna (1982) and Luna. She also appeared as Estella in a BBC adaptation of Great Expectations in 1981.