Pc Honey Harman NUDE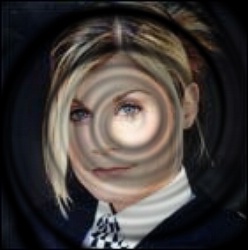 PC Honey Harman was born and raised in Ilford, Essex. She always excelled in sport at school but did rather poorly in academic studies. As a young adult, she worked as a fitness instructor and personal trainer. She eventually became bored of working in gyms and decided that she wanted to help people and also to work in a physically demanding job, so she joined the police.
Honey was kind-hearted and always wanted to see the best in people; she also believed strongly in first impressions. Although she may not have been the most academically gifted officer the station has seen, her instinct and physical ability never let her down. A vegetarian who declared her body to be a temple, Honey was physically fearless and never doubted her own abilities. She was willing to put herself in dangerous situations because she knew that she was capable of, at least physically, dealing with anything. Her judo skills came in more than handy when she got herself into sticky situations whilst chasing suspects. Paperwork was another story - she hated it with a passion and would do anything to avoid the mounting pile on her desk!
Having no awareness of her own attractiveness, Honey was perhaps initially unintentionally inappropriate with some of the men on the relief. Her love life was never plain sailing; Honey split from her footballer fiancé Fletch after she discovered he was cheating on her.
On 28th April 2005, she married Scott William Burnett. Unknown to her, he had murdered his wife Karen whose case was under investigation. Scott takes Honey to an isolated seaside cottage in Kent. In conversation, it slips out that he killed his wife. He takes the battery out from his phone so the police can't track him down, but Honey secretly puts it back in. Discovering this, he realised that she betrayed him and the police would be there soon. He stormed out and disappeared beneath the waves. Honey rushed after him and managed to resuscitate him but he was facing a life in jail without the woman he loved, he wished she had not bothered.
Following her kidnapping by a Colombian drugs gang, Honey became into a struggle with drugs dealer Kristen Shaw, whilst trying to arrest her "Kristen Shaw, I'm arresting you for kidnapping a police officer and accessory to murder. You do not have to say anything..." then before finishing a gun was accidentally let off, fatally wounding Honey. After Honey died on the bridge, a shocked Kristen said to her bent policeman boyfriend Zain Nadir, "I...I didn't mean to - she's dead, and it's all my fault, but she was trying to take you away from me..."