Penelope Wilton NUDE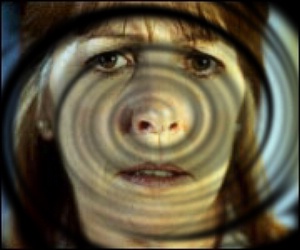 Penelope A. Wilton, Lady Holm[1] OBE (born 3 June 1946) is an English actress.
Wilton was born in Scarborough, North Riding of Yorkshire to a former actress mother and a businessman father.[2] She is a niece of actors Bill Travers and Linden Travers[3] and a cousin of the actor Richard Morant. She and her sisters, Rosemary and Linda, attended the convent school in Newcastle at which their mother had previously taught. Penelope had a successful stage career before breaking into television, and her West End debut was opposite Sir Ralph Richardson.
Her television career began in 1972, playing Vivie Warren in Mrs. Warren's Profession opposite Robert Powell. She then had several major TV roles, including two of the BBC Television Shakespeare productions (as Desdemona in Othello and Regan in King Lear).
However she did not become a household name until she appeared with Richard Briers in the 1984 BBC situation comedy, Ever Decreasing Circles which ran for five years. In it she played Anne, long suffering wife of Martin (Briers), an obsessive pedant 'do-gooder'. Throughout the run Anne seeks a more adventurous lifestyle than that offered as a pillar of the community, and mildly flirts with their considerably more charismatic neighbour Paul (Peter Egan) but ultimately she remains faithful to Martin.
Between 1975 and 1984 she was married to the actor Daniel Massey who, following their divorce, married her sister Lindy; between 1991 and 2001 she was married to Sir Ian Holm (and in 1998 after he was knighted became Lady Holm, and they appeared together as Pod and Homily in the BBC's 1993 adaptation of The Borrowers. Her film appearances include Cry Freedom (1987), Iris (2001), Calendar Girls (2003) and Shaun of the Dead (2004).
In 2005, Wilton guest starred as Harriet Jones, MP for two episodes in the BBC's revival of the popular science-fiction series Doctor Who. This guest role was written especially for her by the programme's chief writer and executive producer Russell T Davies, with whom she had previously worked on Bob and Rose (ITV, 2001). The character of Jones returned as Prime Minister in "The Christmas Invasion", the Doctor Who 2005 Christmas special. In the first part of the 2008 series finale, The Stolen Earth, she made a final appearance, now as the former Prime Minister who sacrifices herself to the Daleks so that the Doctor's companions can contact him. She appeared in four episodes overall.
Wilton has also appeared on television as Barbara Poole, the mother of a missing woman, in the BBC television drama series Five Days in 2005; and in ITV's drama Half Broken Things (October 2007) and the BBC production of The Passion (Easter 2008).
Wilton's film career includes roles in Jane Austen's Pride and Prejudice (2005), in Woody Allen's film Match Point (2005) and in The History Boys (2006). She appeared on Desert Island Discs in April 2008.