Penny Smith NUDE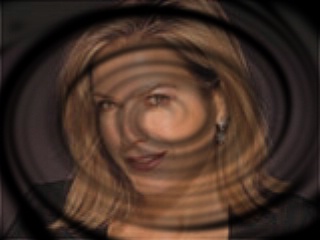 Penelope Jane Smith (born 21 September 1958, in Eastwood, Nottinghamshire) is an English television presenter and newsreader, best known for her work on the breakfast TV show GMTV.
She has previously worked for Sky News and Classic FM.
She attended Uppingham CE Primary School[2] on Belgrave Road in Uppingham and the Rutland High School for Girls (became Rutland Sixth Form College, then Rutland College) on Barleythorpe Lane in Oakham. She was a fan of folk music and regularly sang at folk clubs. She worked as an au pair in Belgium, where she gained four stone in three months.
Penny began her career as a reporter and feature writer on the Peterborough Evening Telegraph in 1977.[3] After four years, she left to backpack through Central and South America and South East Asia where she reported and presented on a current affairs programme for Radio Television Hong Kong.
In 1984 she joined Radio Trent as a reporter/presenter and then worked for Central Television as press officer for documentaries and drama. After that she co-presented the local evening news for Border Television and after a year she co-presented Thames News with Andrew Gardner.
Penny then moved to Sky News before becoming a presenter on GMTV in April 1993.
Penny has also presented Crime Monthly, Crime Net, Crime File and Crime Fighters for Carlton, Most Wanted for LWT, Going For A Song for the BBC and 'Celebrity' for ITV. She also co-presented the 1995 series of The Krypton Factor alongside Gordon Burns. She has written for a number of national newspapers and magazines, including a beauty column for Femail in the Daily Mail and articles in 'Essentials' magazine, Good Housekeeping and Woman and Home. She also appears in a series of power yoga video-tapes.
In 2006 Smith starred in the BBC show Just the Two of Us. She sang with Curtis Stigers and was eliminated on 3 March. She came fourth. She later appeared on the fourth episode of season 19 of Never Mind the Buzzcocks.[4], and S23E03 of Have I Got News For You. She also appeared in Garfield 2 when Garfield was watching television.
In February 2009, she appeared on the ITV daytime programme Loose Women as a panelist on occasion. She was asked at last minute to appear due to some of the regular panelists unable to get to the studio due to snow blizzard's in London which also affected the rest of Britain.
Penny is still with GMTV - presenting on the sofa from 06:00-07:00 and from the news desk 07:00-08:40, Mondays to Fridays.